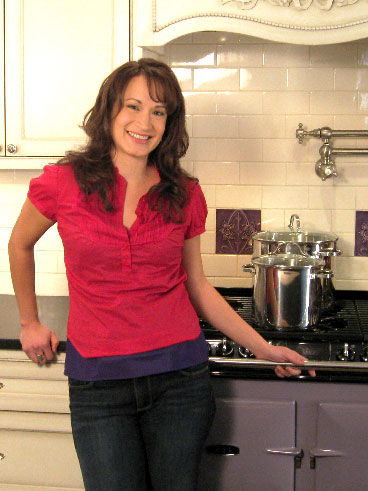 Malena Perdomo, MS, R.D., CDE
The Latin Voice of Nutrition, Malena, is a registered dietitian and a Certified Diabetes Educator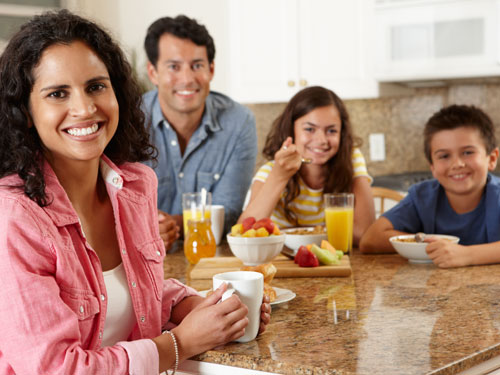 Malena Perdomo, MS, R.D., CDE
The Latin Voice of Nutrition, Malena, is a registered dietitian and a Certified Diabetes Educator
Hola and welcome to my kitchen!
I'm Melena Perdomo, a mom and master educator.
In my professional life, I'm a TV host of the LiveWell Colorado campaign and Spanish TV health show called Los Secretos de Maya. But I'm also a teacher, who loves my certified diabetes educator role and the ability it gives me to help other families get on the road to better health.
And I'm proud to pass that knowledge on to students in my role adjunct professor of nutrition at the Metropolitan State College of Denver.
But, regardless my responsibilities, my most important role is being a mom.
And, like every mother, I've got hungry mouths to feed at the end of every day.
Regardless how busy I've been, I always strive to feed them good food.
That's why I put out light, healthy snacks, like fresh fruit to snack on while we're preparing our evening meal. It's a good way to get in our daily recommended servings of fresh fruits and vegetables.
I always try to shop smart and pay particular attention to what I put into my grocery cart. Experience has taught me that whatever I buy at the store will get eaten at home.
I like to feel like I'm making a difference at home and in the community. That's why I agreed to host a 15-part mini-series that follows the health journey of a multi-generational family struggling to survive in a fast-paced and demanding environment, sponsored by LiveWell Colorado.
I want to invite you to join this Thorton-based family, as they learn to balance opposite work shifts, break-out of their sedentary lifestyles, fight packaged and fast foods and manage their health conditions.
We learn by watching others. Tune in and see how easy it is to change life for the better.
Come visit me anytime at Malena Nutricion. I've got plenty of good recipes and more tips to share with you.
Check out my Hummas Chickpea Dip recipe. You'll love it!
Editor's Note: We love Malena's mission and zest for life! Providing practical ideas you can actually immediately put into practice. Now there's something we can all use!