TheWEIGH™ was born out of our founder's collective parental frustration in trying to make sense out of the science surrounding childhood obesity.
Each one of our principals has struggled with weight at some point in our lives and understand the need for more effective consumer tools, communication and strategies that go beyond the typical information available today.
To date, the development of our website and associated products have represented the personal, unpaid commitment of each of the principals who remain steadfast in their dedication to contributing to resolving the problem of childhood obesity in America.
Striving for progress, not perfection. Welcome to TheWEIGH, helping families develop their own unique pathways to sustainable health.

Our multi-ethnic group of partners have proven consumer engagement, digital and social marketing, and healthcare expertise.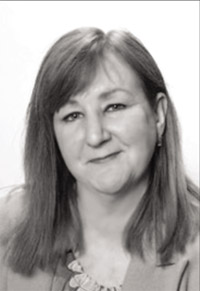 Jackie Berg,
Founder & Managing Partner
Jackie Berg is a market strategist with more than 25 years of experience in corporate and entrepreneurial environments.
Jackie has a documented track record leading new product launches, jump-starting languishing product divisions, and creating profi table joint ventures and strategic alliances.
Considered a publishing expert, Jackie founded and spearheaded health and business publications, urban magazines and nationally acclaimed newspaper products. She has also produced award-winning collateral marketing materials, advertisements and communications campaigns.
Her areas of expertise include competitive market analysis, strategic planning, market penetration, market segmentation, product development, product marketing and communications, branding, health communications, community-based partnerships and new business development.
Recognized for her expertise in ethnic marketing, Ms. Berg has led African American and Hispanic market initiatives for Comerica Bank, McDonald's, Procter & Gamble, Valassis, and The Southland Corporation (7-Eleven Stores).
Jackie has led childhood obesity prevention-related efforts for 15 years at various organizations and recently celebrated her fourth year of publication of an award-winning monthly urban health magazine focused on obesity and obesity-related conditions.
Jackie is also recognized and respected among political, business and community leaders in Michigan. She recently accepted a board seat on ARISE Detroit! and has served on area boards including the Hispanic Business Alliance, Michigan
Citizens for Solid Waste Solutions and the Pontiac Oakland Symphony. She is an alumna of Leadership Michigan, and an active member of both the Detroit Regional Chamber of Commerce and the Michigan Hispanic Chamber of Commerce.
Jackie Berg is a graduate of Oakland University, with a major in Human Resource Development.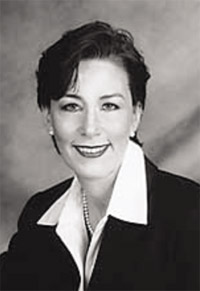 Lizabeth (Beth) Ardisana
Lizabeth Ardisana is the cofounder, principal owner and Chief Executive Offi cer of ASG Renaissance, a certifi ed Hispanic and Women-owned international professional services fi rm with nearly 200 employees, annual reported revenue in excess of $23M and offi ces in Michigan, California, New York and Ontario, CA.
Beth, a strategic partner since 1999, areas of expertise include marketing, custom publishing, event management, social media and digital marketing, in addition to supplier development, environmental and human capital consulting and professional staffi ng services.
Her interests are far-reaching, refl ecting deep social concern and solid professional achievement, Beth was elected chairperson of the Michigan Hispanic Chamber of Commerce in 2003, becoming the fi rst woman to chair the chamber's 30-member board.
She currently serves on the Executive Board of the Michigan Economic Development Council (MEDC) and the board of directors of First Merit Bank, Ford Hispanic Supplier Council, Oakwood Health System, and the Kettering University Board of Trustees, in addition to Focus: HOPE - a civil and human rights organization dedicated to overcoming racism, poverty and injustice.
She has owned several race cars, one of which raced in the Miami Grand Prix and at Le Mans.
Beth earned her Bachelor's degree in Mathematics and Computer Science from the University of Texas and holds Master's degrees in Business Administration from the University of Detroit and Mechanical Engineering from the University of Michigan.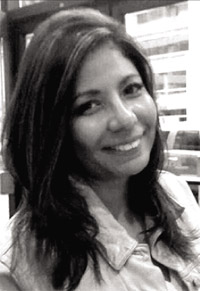 Clara Wilkerson
Clara Wilkerson is a highly-respected, bilingual health communications expert. A recipient of numerous industry awards, including prestigious Emmy and American Medical Association (AMA) awards for bilingual medical documentaries for public TV, Clara has produced more than 300 continuing medical education and patient education programs for non-profi t medical societies, medical schools, hospitals and federal agencies including the U.S. Dept. of Defense (DOD), Center for Disease Control (CDC) and Health and Human Services (HHS), in addition to prestigious medical institutions including the New York- Presbyterian Hospital / Weill Cornell Medical Center. She is currently completing footage for a Super Foods broadcast. Shot primarily in Taiwan, the project is expected to garner international attention and acclaim.
The founder and CEO of 1CRW Worldwide LLC (CRW), who has deep knowledge of the Affordable Care Act (ACA) and related compliance issues, operates offi ces in Metro Detroit and Washington DC.
In addition to her social and digital media expertise, Clara's professional TV background includes work as a broadcast news anchor, reporter and producer for NBC, ABC, CBS and FOX network affiliates, in addition to serving as the producer of the Cutting Edge Medical Report, a health series that aired on the Discovery Channel.
Clara holds a double Bachelor of Arts degree in English and Journalism from Wayne State University.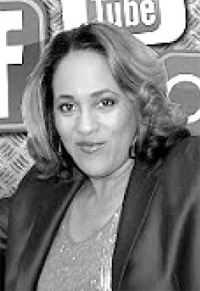 Pam Perry
Pam Perry is a recognized PR guru, marketing whiz, social and digital media expert and an Emmy award-winning TV producer, as well as a visible figure in Detroit's faith-based community.
This proven leader has headed communications efforts at major agencies, as well as her own firm, Ministry Marketing Solutions, Inc.
Her client roster includes HAP, McDonald's, Ford Motor Company, YMCA, and The Salvation Army.
In addition to personally have had a successful media career at The Detroit Free Press, The Salvation Army, CTN/Christian Television Network and various radio stations including WNIC-FM, she also co-produced Soul Source, an Urban Christian Magazine with a statewide readership of 120,000.
Pam holds a B.A. in journalism from Wayne State University.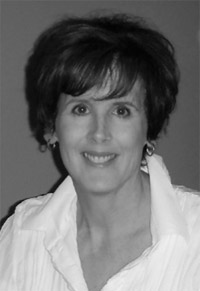 Gail Green
Gail Green brings more than 20 years of award-winning creative thinking to TheWEIGH™ along with a portfolio of global, regional and local clients that include the Learning Care Group, Blue Cross Blue Shield of Michigan (BCBSM), Detroit Medical Center (DMC), GMAC Insurance, HAP, Whirlpool, KitchenAid, Abbott Labs, GlaxoSmithKline Pharmaceuticals, Taubman Centers Inc. and Wal-Mart to name just a few.
Ms. Green brings the kind of talent and expertise you might expect to receive from a Fifth Avenue agency and the sensibility of a licensed health professional to TheWeigh™.
She has been the lead designer of an urban health magazine, as well as other ethnic products, in addition to her deep corporate experience.
Gail's creative success stems from her ability to define the motivating factors that will make an impact on the client's target audience and to develop highly-targeted customer campaigns that drive customer activity.
Gail is a graduate of Michigan State University, with a B.A. in Communication.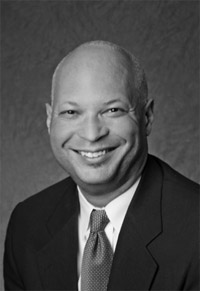 Mark S. Lee
Mark S. Lee is a recognized media professional, marketing and strategic business development expert. In addition to his deep knowledge of the small business sector, The Lee Group, MI LCC President & CEO has has held senior-level positions with major organizations regionally and nationally.
As the former Vice President of Brand Development and Marketing Communications at Florida Blue, Florida's Blue Cross Blue Shield plan, Lee was responsible for leading the company's brand initiatives, marketing communications and the development and implementation of promotional programs focused on supporting strategic priorities. He has also held senior-marketing leadership roles with nationally known companies across the country including, The Auto Club Group (AAA), ABN AMRO Mortage Group, GMAC Mortgage, and PepsiCo.
He has received numerous awards and has been active in various community and professional organizations. He has been active with Detroit's e200 program, which helps urban entrepreneurs grow their business. Lee is an adjunct professor of marketing and a member of the President's Advisory Council at Walsh College in Troy.
Mark received a master's in management marketing from Northwestern University's Kellogg Graduate School of Management and a bachelor's degree in business administration from Eastern Michigan University.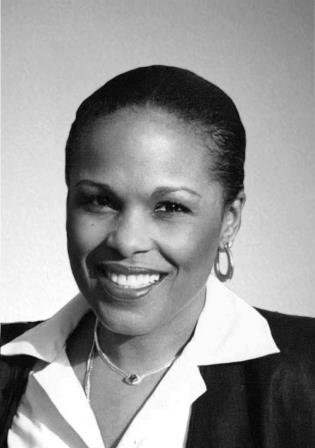 Brenda V. Peek
Brenda V. Peek is well-recognized by media professionals, who acknowledge her place among the finest communications leaders in today's market. In addition to her accredited publicity and marketing acumen, Brenda has unparalleled knowledge of the inner workings of Detroit's faith-based community.
A seasoned public relations veteran, she received the coveted Silver Anvil Award for her "Lodge-Ability" freeway transportation campaign, and Brenda has headed other multi-million-dollar communications efforts for Novartis Pharmaceuticals, the Environmental Protection Agency and the International Blue Water Bridge, along with leading marketing initiatives for Michigan Department of Transportation (MDOT) and Detroit Water and Sewerage Department during tenures as communications manager.
Brenda is an adjunct professor of masters-level communications courses at Lawrence Technological University's Civil Engineering School.
She received her bachelor of science in Education/Sociology at Wayne State University and earned her M.A. in urban affairs and political science from the University of Detroit.
Warning
: count(): Parameter must be an array or an object that implements Countable in
C:\inetpub\webroot\theweigh\templates\protostar\html\com_k2\about\category.php
on line
252