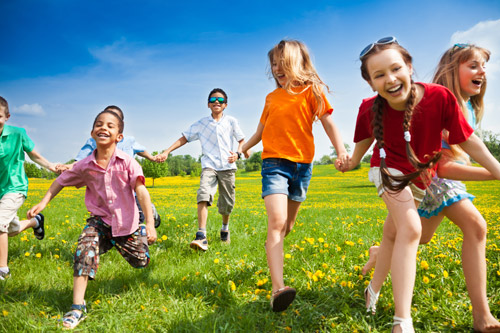 PE can help build a child's self-esteem
Self esteem is the protective armor we shield ourselves in to face life's daily challenges.
We begin forming our own unique sense of self esteem early. And, whether good or bad, we carry it with us throughout life.
Self esteem often predicates behavior. When we feel confident, we generally handle things well, according to Jim Sears, a pediatrician at Tod Children's Hospital in Youngstown, Ohio.
Poor self esteem is often tied to negative behaviors.
So it's particularly important parents and educators foster healthy self-esteem in youth according the physician, who advocates that students be held accountable for respecting themselves and one another.
When teachers hold a class of students accountable for respecting each other, the result is that those same students also feel respected, he stated in an interview with the Wichita Eagle.
"This boosts confidence levels, leading them to experience a healthy self-esteem. There is a positive correlation between students' self-esteem and their levels of achievement. Healthy self-esteem allows children to perform to their potential."
PE classes provide a great training ground to hone self-esteem, according to Sears, who cautions against associating gym classes win-lose scenarios.
Physical education has evolved to support noncompetitive team-building and problem solving activities, which by design, help students find their value within a team.
Even the worst athletes bring team value too, he commented.
We need to foster and support that understanding, according to Sears, who noted when a student feels valued their self-esteem is nurtured in a healthy way.
And, that, leads to positive growth.
Sears works with students, helping to them to feel secure, as well as analyze their strengths and weaknesses.
The process generally leads to improvements in self esteem, which are often followed by improvements in other areas like grades, test scores and behavior.
Poor self-esteem in young adults can lead to poor decision-making skills. The chances of choosing to use drugs and alcohol are higher, as well as being more prone to depression, according to experts.
Children with high self-esteem typically are optimistic, confident and independent. These traits allow them to make better decisions about social conflicts and challenges that often occur before, during and after school.
Parents and teachers share a responsibility to guide our youth toward happy and healthy lifestyles, stated Sears.
"Helping build a child's self-esteem is one of the most important things we can do to accomplish that," he concluded.