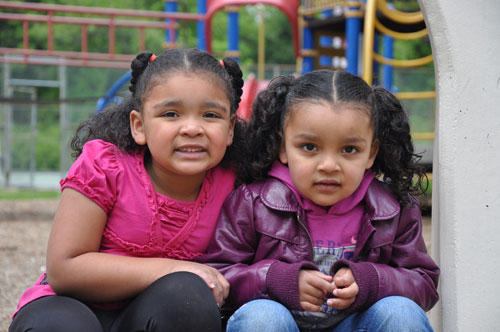 Do Four Year Olds "Fat" Talk?
Fat talk. It's all around us and it starts early according to a new study out of the University of Leeds, which reports that children as young as four have internalized the idea that overweight means "bad."
The study examined the social preferences of 126 boys and girls between the ages of four and seven years of age. Given three versions of a story book featuring a character named Alfie, children were asked to rate the character in a number of ways, as well as tell researchers whether they would befriend the normal weight, overweight or disabled Alfie character.
The young respondents overwhelming indicated that they would not consider the overweight story book character as a potential friend, with only one respondent indicating they would be willing to "friend" him.
However, they did not hesitate to befriend the same character when he was normal weight or disabled.
Fat Alfie did not fare well among the children, who indicated that not only was he less likely to win a race or do well at school, but that he would be unlikely to like his looks or get invited to parties.
Offered a female version of Alfie, called Alfina, the ratings remained virtually unchanged.
"This research confirms young children's awareness of the huge societal interest in body size," Professor Andrew Hill, one of the study authors, told The Daily Mail.
The fact that size matters to children as young as four years old, who recognize that an overweight child might be ostracized is alarming, according to Hill, who is concerned that societal values are stacked against the overweight.
They are getting these messages somewhere and they are getting them early. And once these kind of stereotypes are formed, it's hard to reverse them.