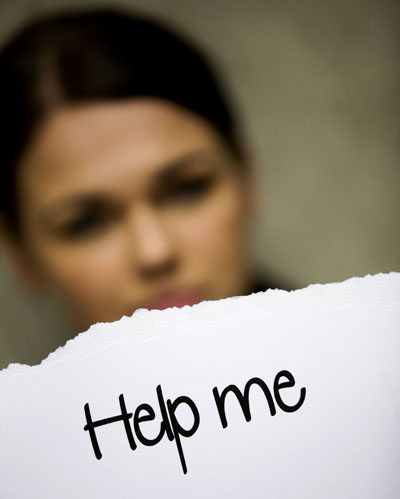 Childhood Diabetes Rates are Skyrocketing
Both Type 1 and Type 2 diabetes are significantly rising among young people in the United States, according to new research that warns of a growing epidemic that could strain the American health care system.
Between 2001 and 2009, Type 1 diabetes rose 21 percent among children and teenagers, said the study published in the journal of the American Medical Association (JAMA) this week. It also found that Type 2 diabetes increased 30 percent over the same eight-year period.
Type 1 diabetes appears most often in children, and is a disorder in which the pancreas does not make insulin, leading to too much glucose in the blood. People with Type 1 diabetes need to take insulin for the rest of their lives.
Type 2 diabetes is more common, and occurs when blood sugar levels are too high and the body doesn't make insulin well enough. It is often caused by an unhealthy diet and lack of exercise. It can be controlled through changes in diet, exercise and medications.
The JAMA study was based on data from 3 million children and adolescents.
The population studied came from doctor-diagnosed cases from five medical centers in California, Colorado, Ohio, South Carolina and Washington state, and included some Native American reservations in Arizona and New Mexico.
Type 1 diabetes was studied in kids and teens up to 19 years old and Type 2 in those ages 10 to 19.
While researchers said more work is needed to determine the reasons for the rise, they posited that the usual culprit for Type 2 diabetes — obesity — was a factor.
More puzzling is the rise of Type 1 diabetes, researchers said. The causes of Type 1 are still up for debate, but the study's authors said the effects of obesity on pregnancy could partially explain the rise.
Still, many scientists were surprised by the steep jump in numbers.
Dr. Robin S. Goland, a co-director of the Naomi Berrie Diabetes Center at Columbia University Medical Center, called them "big numbers," according to the New York Times. "In my career, Type 1 diabetes was a rare disease in children, and Type 2 disease didn't exist. And I'm not that old."
Some scientists have projected that the population with diabetes could nearly triple — from 179,387 in 2010 to 587,477 in 2050, placing a heavy burden on the U.S. medical system as increasingly more people need doctors' care because of complications from the disease.
These increases "are important because such youth with diabetes will enter adulthood with several years of disease duration, difficulty in treatment, an increased risk of early complications," the study said, cautioning that the disease could be even more common in generations to come.
The study also projected that Type 2 diabetes would increase fourfold — from 22,820 in 2010 to 84,131 in 2050.
The JAMA study also found higher levels of diabetes among African-American and Hispanic youths than previous studies have.
"Historically, Type 1 diabetes has been considered a disease that affects primarily white youth; however, our findings highlight the increasing burden of Type 1 diabetes experienced by youth of minority racial/ethnic groups as well," the authors wrote.