Do Children Suffer from Depression?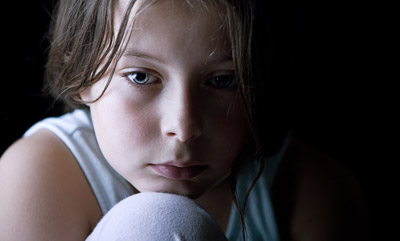 How Can I Tell if My Child Is Depressed?
The symptoms of depression in children vary. It is often undiagnosed and untreated because they are passed off as normal emotional and psychological changes that occur during growth. Early medical studies focused on "masked" depression, where a child's depressed mood was evidenced by acting out or angry behavior. While this does occur, particularly in younger children, many children display sadness or low mood similar to adults who are depressed. The primary symptoms of depression revolve around sadness, a feeling of hopelessness, and mood changes.
Parents and close relatives often notice that a radical difference has occurred in a child or teen they love, which go far beyond the emotional and psychological changes of puberty. Some children may exhibit "masked" depression. They may lash out at others and exhibit angry behavior, which can create friction at home, school and even the neighborhood, especially if the child is angry and abusive. Some children become very isolated and may start failing classes. Others may exhibit sadness. They may stop walking the dog, shooting basketball or baking cookies or just want to be left alone.
Editor's Note: This copy was reviewed by PsychSystems, a behavioral health group practice.