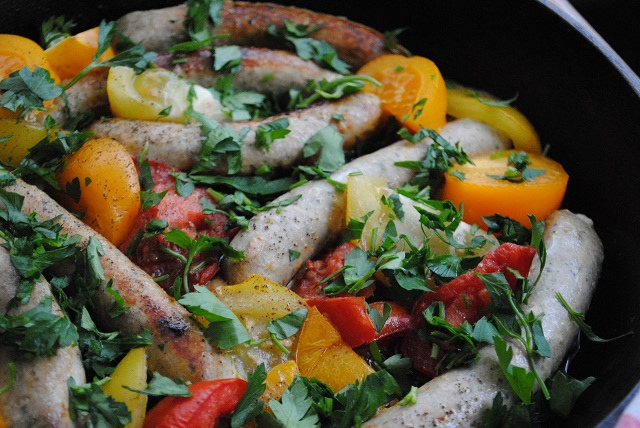 Chicken Sausages with Heirloom Tomatoes
Ingredients:
2 tablespoons olive oil or grape seed oil

8 chicken sausages (or lamb, beef, turkey)

4 large heirloom tomatoes, roughly chopped

Freshly chopped garlic (optional)

Fresh parsley, roughly chopped
Directions
In a medium-size sauté pan or cast iron skillet, heat the oil. Add the sausages and brown on one side, about five minutes.
Turn the sausages and add the tomatoes and garlic. Cook an additional 5-7 minutes, or until they are browned. Cover, lower the heat and continue to cook for an additional 5-7 minutes.
Remove from heat and add freshly chopped parsley just before serving.
Source: My Halal Kitchen is an editorial contributor to TheWEIGH and a wonderful source of authentic Halal recipes.