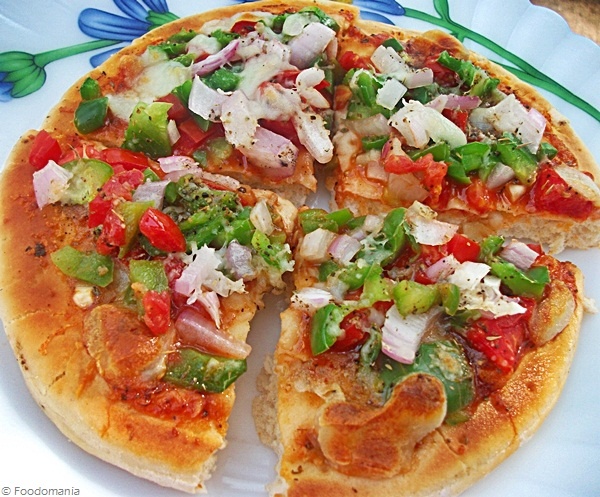 Herbed Garden Pizza
Prep Time: 30 minutes
Serves: 4
Cups of Fruits & Vegetables per Serving: 1
Ingredients:
2 Tbsp Mrs. Dash Tomato Basil Seasoning Blend
2 Tbsp olive oil
12-inch whole wheat pre-baked think pizza crust
cooking spray
4 Roma tomatoes, thinly sliced
1 1/2 cups crimini mushrooms, sliced
2 cups baby spinach
1/2 cup red onion, thinly sliced
3/4 cup mozzarella cheese, fat-free, shredded
Directions:
Place rack in center of oven and preheat oven to 400 degrees Fahrenheit.
In a small bowl, mix Mrs. Dash Tomato Basil Garlic Seasoning Blend with olive oil. Place pizza crust on pan and brush pizza dough with Mrs. Dash olive oil blend. Reserve remainder.
In a large mixing bowl, gently toss vegetables evenly over pizza dough, leaving about 1/2-inch border around the edges. Top vegetables with shredded cheese. Bake 10 minutes, until cheese is melted. Serve.
Nutritional Information:
Calories: 300
Carbohydrates: 40g
Total Fat: 11g
Cholesterol: 5mg
Saturated Fat: 2.5g
Dietary Fiber: 8g
% of Calories from Fat: 33
%Sodium: 550 mg
Protein: 15g
Editor's Note: This recipe was originally posted by the Alberto Culver Company's Mrs. Dash and is reposted with the permission of the U.S. Dept. of Agriculture. For additional healthy recipes and cooking tips visit: choosemyplate.gov