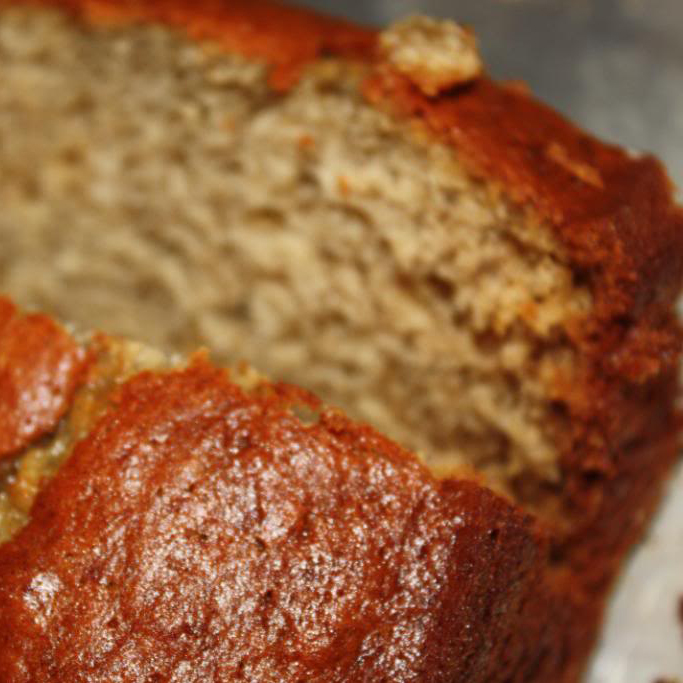 Brown Banana Bread
Prep Time: 30 min
Serves: 12
Ingredients:
2 large eggs, lightly beaten
1/2 cup vegetable oil
1/2 cup sugar
1 cup applesauce
1 teaspoon vanilla extract
2 cups whole wheat flour
3 tablespoons ground flaxseed
1 teaspoon salt
1 teaspoon baking soda
1/2 teaspoons baking powder
1 teaspoon ground cinnamon
4 ripe bananas or 2 cups of bananas, mashed
1/4 cup chopped walnut
DIRECTIONS:
Preheat oven to 350°F and grease 9 x 5 loaf pan. In a bowl, combine eggs, oil, sugar, applesauce and vanilla extract. In a separate large bowl, combine flour, ground flaxseed, salt, baking soda, baking powder, and cinnamon. Stir the egg mixture into the flour bowl, mix with a spatula until you have a uniform consistency. Lastly, add the bananas, and walnuts and combine. Place in the baking dish and bake for about an hour or until you insert a knife in the middle and it comes out clean. Let the bread cool in pan. Salud!
Nutrition:
240 calories
12 g fat
1.5 g sat fat
25 mg cholesterol
300 mg sodium
34 g carbohydrates
4 g fiber
5 g protein
Editor's Note: This recipe is provided courtesy of Malena Perdomo, MS, R.D, CDE is a registered dietitian and featured nutritionist on TheWEIGH. To lean more visit: Malena Nutiticion