Different Types of Bullies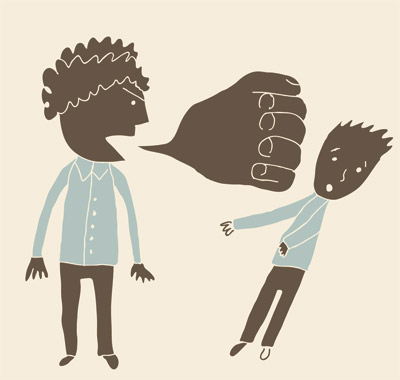 Verbal Bullying: When someone verbally bullies another, he or she uses demeaning language to tear down another's self-image. Bullies who use verbal techniques excessively tease others, say belittling things and use a great deal of sarcasm with the intent to hurt the other person's feelings or humiliate the other teen in front of others.
Emotional: This is even more subtle than verbal bullying. Teenage bullying that includes emotional methods aims at getting someone else to feel isolated, alone and may even prompt depression. This type of bullying is designed to get others to ostracize the person being bullied.
Cyber Bullying: Electronic bullying is becoming a very real problem for teens. This type of bullying uses instant messaging, cell phone text messages and online social networks to humiliate and embarrass others. This can be especially devastating to the people being bullied, since they cannot even find a safe place in the virtual world.
Source: BullyingStatistics.org